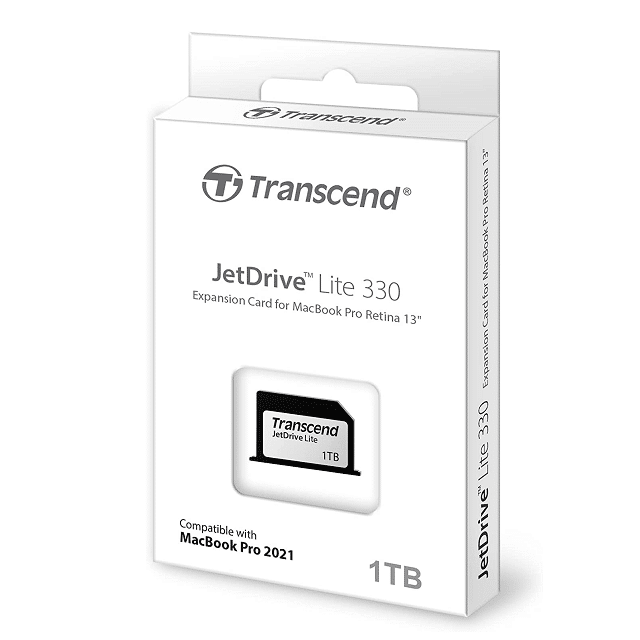 So, you bought a 2021 MacBook Pro and now you want to upgrade the storage, eh? Unfortunately, the solid state drive is soldered in and cannot be replaced. Sucks to be you! True, you can always plug in a USB flash drive or traditional SD card to increase overall storage capacity, but that is hardly an elegant solution. Hell, the ports can be damaged if the drive or card get hit or snagged.
Thankfully, a product from Transcend will allow you to use the SD card reader to expand your 2021 MacBook Pro's storage without having anything sticking out of the port. Called "JetDrive Lite 330," it is essentially a specially-sized SD card that will sit flush with the side of your MacBook Pro. Best of all, it is offered in a top capacity of 1TB.
ALSO READ: Logitech Lift Vertical Ergonomic Mouse is good for your wrist and planet Earth
"The latest MacBook Pro models released in 2021 are equipped with an SD card slot, fulfilling the wishes of consumers out there. Transcend's JetDrive Lite 330 expansion card seamlessly integrates with the MacBook, offering consumers another affordable option to expand their Mac internal storage capacity. Built with high-quality NAND flash, the JetDrive Lite 330 delivers impeccable R/W speeds of up to 95/75 MB/s," says Transcend.
ALSO READ: Satechi releases Dual Vertical Stand and 8K UHD HDMI 2.1 cable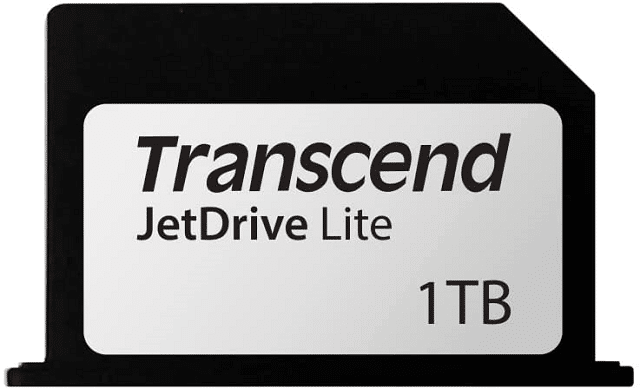 The company adds, "Manufactured using COB (chip-on-board) technology, the JetDrive Lite 330 is resistant to water, dust, and shock, providing extra protection for data stored inside. A free download software tool, RecoveRx, is provided to help users bring deleted files back."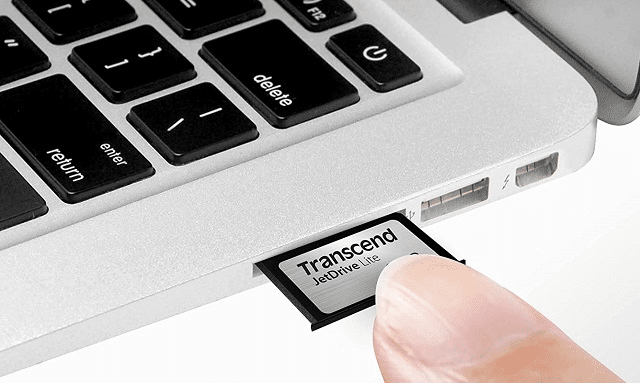 Transcend shares specifications below.
Storage Capacity: 128GB, 256GB, 512GB, 1TBOperating Temperature: -25°C (-13°F) ~ 85°C (185°F)Operating Voltage: 2.7V ~ 3.6VRead Speed: up to 95 MB/sWrite Speed: up to 75 MB/sCertificate: CE/FCC/RCM/EACWarranty: Five-year Limited
The Transcend JetDrive Lite 330 expansion card can be purchased here immediately. It is offered in capacities ranging from 128GB to 1TB. The top capacity variant (the one you probably want) costs $249.99, while the smallest can be had for under $40.
Please note: Some of the above links may be affiliate links, meaning we, or our writers, may receive payment if you purchase one of these items (or other items) after clicking on them.