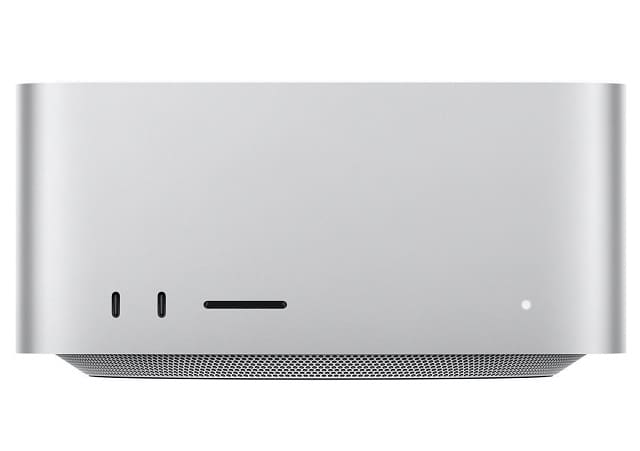 There were many rumors Apple would announce a more-powerful Mac mini today, and that proved to be false. Sort of. You see, the company instead revealed an entirely new computer called Mac Studio. While the little aluminum computer does resemble a Mac mini (albeit taller), it is a far more powerful beast that is not intended for typical home users.
Designed for hardcore creators and professionals, Mac Studio is powered by either the M1 Max or all-new M1 Ultra processor. Choosing a processor really matters beyond performance too, as it determines some other specs. For instance, the M1 Max gets up to 64GB RAM while the Ultra can be equipped with up to 128GB. The front USB-C ports on the Max model are just USB 3.2 while they are Thunderbolt 4 on the Ultra.
"The compact design of Mac Studio puts an extensive array of essential connectivity within easy reach. On the back, Mac Studio includes four Thunderbolt 4 ports to connect displays and high-performance devices, a 10Gb Ethernet port, two USB-A ports, an HDMI port, and a pro audio jack for high-impedance headphones or external amplified speakers. Wi-Fi 6 and Bluetooth 5.0 are built in as well," says Apple
ALSO READ: Apple's iPad Air gets a much-needed upgrade
The iPhone-maker further says, "Because users frequently connect and disconnect devices, like portable storage, Mac Studio includes ports on the front for more convenient access. There are two USB-C ports, which on M1 Max supports 10Gb/s USB 3, and on M1 Ultra supports 40Gb/s Thunderbolt 4. There is also an SD card slot on the front to easily import photos and video."
ALSO READ: Apple's affordable iPhone SE is now more powerful and durable than ever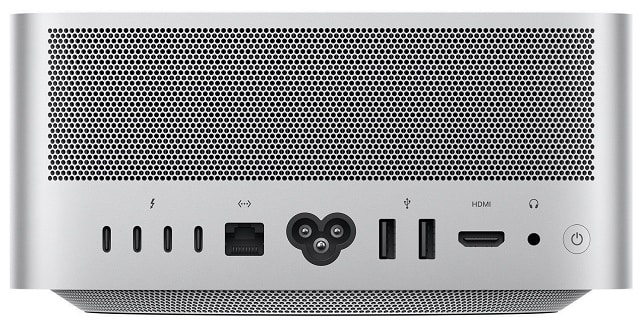 The Apple Mac Studio is a very powerful desktop computer with a beautiful design, impressive active cooling solution, and a respectable number of ports. With all of that said, it is obviously quite expensive too. While the M1 Max model starts at $1,999 (not too bad), the M1 Ultra variant costs a minimum of $3,999! If you aren't scared by that pricing, you can order your own here now — with delivery beginning on March 18.