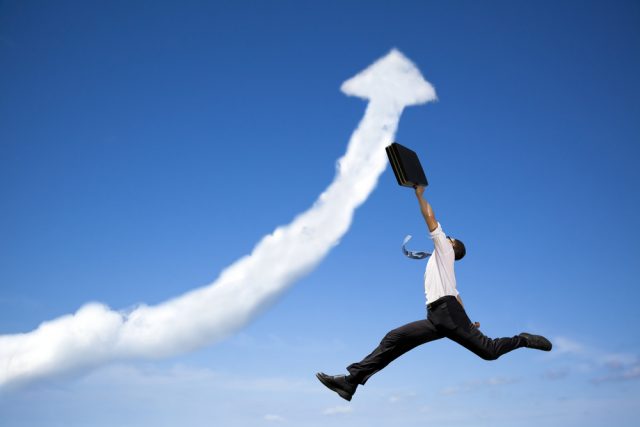 According to a new report, 60 percent of IT decision makers say cloud capabilities have been pivotal to helping their organization grow.
The study by Foundry finds this number increases to 64 percent for enterprises and 58 percent for SMBs. The research also shows that on average, organizations will allocate 32 percent of their total IT budget to cloud computing with the total average spend being $78 million over the next 12 months, up from $73 million in 2020.
Cloud plans are being brought forward too. 69 percent of respondents say that their organization has accelerated migration to the cloud over the past 12 months. This number increases to 76 percent for enterprise organizations, but is only 64 percent for those at SMBs.
When asked about the top cloud growth areas, more than half of decision makers cite Software-as-a-Service (52 percent), followed by Platform-as-a-Service (38 percent), Security-as-a-Service (37 percent), Infrastructure-as-a-Service (36 percent) and cloud-based analytics (33 percent). Cloud-based analytics rises to 38 percent for enterprise organizations compared to 29 percent for SMBs.
Around half say their organization's total IT environment is 'some on cloud but mostly on-premises,' while 34 percent say it's 'mostly cloud but some on-premises,' and seven percent are all cloud. However, over the next 18 months, this is expected to shift in favor of cloud, with 46 percent of respondents saying their organization's total IT environment will be 'mostly cloud but some on-premises,' and 17 percent will be all cloud.
"The rapid digitization that has taken place over the past two years continues to move forward and cloud adoption is a major component," says Stacey Raap, marketing and research manager at Foundry. "Our new Cloud Computing Survey echoes this sentiment and makes it clear that cloud adoption will continue to accelerate, but not without challenges that must be addressed along the way."
In addition, 36 percent of respondents say they are currently evaluating or researching a hybrid or multicloud approach. 19 percent of organizations are in the process of deploying a hybrid architecture, whereas 10 percent have fully-deployed a hybrid cloud architecture and are not deploying multicloud.
The full report is available from the Foundry site.
Image credit: tomwang/depositphotos.com