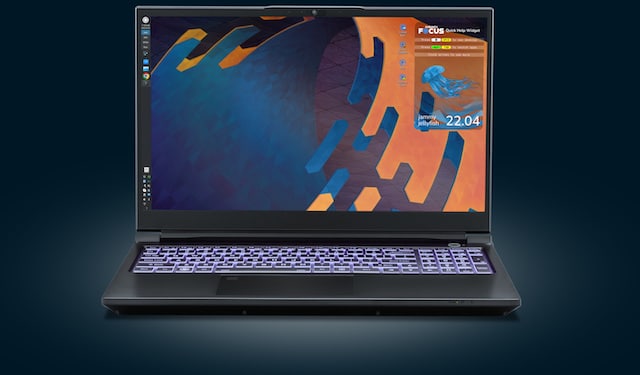 Can you buy a Windows laptop and replace Microsoft's operating system with a Linux distribution? Sure, but you shouldn't have to. Look, folks, in 2022 you should be supporting the open source community by purchasing computers with Linux pre-installed. Even if it costs you a few bucks more, it will be worth it for the community overall.
Today, the latest Linux laptop is released, and it looks like a beast. You see, the 4th generation Kubuntu Focus M2 Linux laptop is powered by a bleeding-edge 12th gen Intel Core i7 processor. The company claims this chip will increase performance by 20 percent compared to the 3rd generation of the notebook. And yes, it comes with the latest-and-greatest Kubuntu 22.04 LTS pre-loaded.
ALSO READ: Steam snap now available for Linux gamers
The 15.6-inch display on the 4th gen of the laptop is a 165Hz 1440p variant, which is a huge upgrade from the 1080p screen found on its predecessor. The laptop can be equipped with your choice of high-end NVIDIA graphics too — NVIDIA GeForce RTX 3060, 3070 Ti or 3080 Ti. In addition, the webcam has been upgraded from 720p to 1080p, and the base storage doubles from a paltry 250GB to a respectable 500GB. The company even promises superior speakers and longer battery life.
ALSO READ: Samsung T7 Shield is a fast and durable USB-C SSD you can beat the crap out of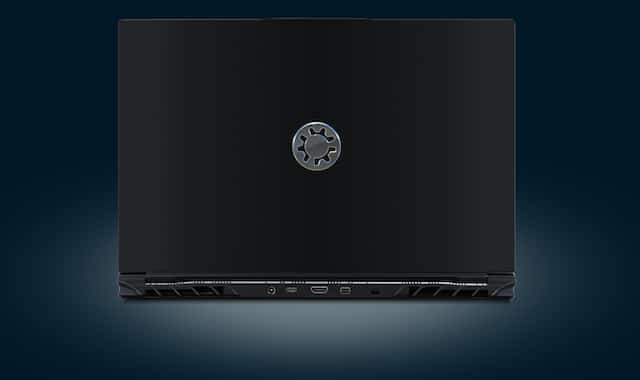 The aluminum-bodied laptop can be easily upgraded and repaired. The Kubuntu Focus team says you can easily access and replace the SSD, RAM, Wi-Fi module, and more with Phillips screws — no need to order some weird screwdriver from Amazon to perform upgrades here!
The Kubuntu Focus team shares specifications and configuration options below.
DISPLAY● 15.6-inch (396 mm) QHD IPS
● 2560 x 1440 Resolution
● 165Hz Refresh Rate (2.75x Standard)
● Anti-Glare Coating (Matte)
● 100% DCI-P3 Color
● Viewing angles of > 150/150/150°
● Connect up to 5 concurrent displays: integrated QHD and four external 4k monitors using USB-C, Thunderbolt, mDP, and HDMI.PROCESSORS● GEN 4: 12th Generation Intel Core i7-12700H Processor 6 Cores at 2.3 GHz Base, 4.7 GHz Turbo, 0.4 GHz minimum8E Cores at 2.3 GHz Base, 3.5 GHz Turbo, 0.4 GHz minimum20 Thread Total (12P + 8E)24 MB Intel Smart CacheGRAPHICSEvery M2 contains both a discrete GPU (dGPU) and an integrated GPU (iGPU). One can use the iGPU to maximize battery life or free up VRAM for GPU compute.
● dGPU: NVIDIA GeForce RTX 3060/3070 Ti/3080 Ti GPU PCIe x 16 with RTX, CUDA, and cuDNN. Power consumption limit is 130/140/155 Watts, respectively with 15W Dynamic Boost 2.0.
● iGPU: Intel Iris Xe 96 EU Graphics
● Up to 5 active displaysMEMORY● Dual Channel DDR4 260-pin SoDIMM
● Expandable up to 64 GB
● 3200 MHz Maximum ClockSTORAGE● 2 x M.2 2280 NVMe PCIe Gen4x4
● Samsung 3,500 / 2,700 MBps Sequential Read / Write
● Over 5x faster than standard Evo 860 Pro SSDCHASSIS● All aluminum alloy external surfaces
● Resin screen bezel
● 14.10 x 9.45 x .98 in (358 x 240 x 24 mm)
● 5.29 lbs (2.40 kg) with battery
● User accessible components (storage, memory, Wi-Fi, fans) with standard Phillips case screwsBATTERY● 80 Wh Embedded Polymer Battery Pack
● Up to 6.5 Hours Typical Use on iGPU with Medium-Low Display Brightness
● Up to 3.5 Hours Typical Use on dGPU with Medium-Low Display Brightness
● FlexiCharger Battery Optimization Available in BIOSPOWER SUPPLY● 230 Watt Power Supply ACInput: 100-240 Volts AC, 2.5 Amperes, 50-60Hz Line FrequencyOutput: 20 Volts DC, 11.5AKEYBOARD● Multi-Color, Single Zone Full Size Keyboard, 4 mm travel
● User Configurable Intensity with Function Keys
● Kubuntu Super Key
● Numeric KeypadNETWORK AND BLUETOOTH● Built-in Gigabit RJ-45 Ethernet LAN (10/100/1000 Mbps)
● Intel Wi-Fi 6E AX211 + Bluetooth, M.2 2230 CardLAN and WLAN 802.11ax and a/b/d/e/g/h/i/k/n/v/w/acBands 2.4, 5, 6 GHz2x2 Communication Channels300 Mbps @2.4 GHz; 2.4 Gbps @ 6 GHzDual Mode Bluetooth 5.2CLICKPAD● Synaptics-compatible Secure Clickpad with multi-gesture and scroll
● 4.75 x 2.875 in (121 x 73 mm)WEBCAM● 2.0 MegaPixel FHD 1080p (1920 x 1080)
● Top-Center Mounted
● Integrated microphone array
● Physical Security ShutterSOUND● Integrated Array Microphone with with TNR (Temporal Noise Reduction)
● 2 x 2 W Side-firing Speakers
● High Definition Audio
● S/PDIF Digital OutputPORTS● 1 x Thunderbolt 4 at 40 Gbps + USB-C (Does NOT support USB charging)
● 1 x HDMI Output Port (with HDCP)
● 1 x Mini DisplayPort 1.4
● 1 x USB-C 3.2 Gen 2 with DisplayPort 1.4
● 2 x USB-A 3.2 Gen 1 Ports (1 x Powered USB, AC/DC)
● 1 x 2-in-1 Audio Jack (Headphone / Microphone)
● 1 x 2-in-1 Audio Jack (Microphone / S/PDIF Optical output)
● 1 x RJ-45 Gigabit Ethernet LAN (10/100/1000 Mbps)
● 1 x Kensington Lock
● 1 x DC-IN Power Connector
● 1 x Micro SD Push-Push Card ReaderSLOTS AND EXPANSION● 3 x M.2 Card Slots1st for WLAN Combo M.2 2230 Card with PCIe / USB / CNVi interface (E key)2nd for SSD M.2 2280 Card with PCIe Gen4 x4 interface (M key)3rd for SSD M.2 2280 Card with PCIe Gen4 x4 interface (M key)
● Other Expansion OpportunitiesThunderbolt 4 supports eGPUs and multiple high-speed peripheralsConnect up to 4 additional 4 or 8K monitors (mDP, USB-C, HDMI, Thunderbolt 4)User expandable SSD, NVMe, and RAM under warrantyOpens with standard Phillips screwdriverCOOLING● Two fans cool with heat pipes
● User selectable power profiles
● Logrithmic fan curve keeps unit silent when idle or under light useSECURITY● Kensington Lock Mount
● Optional No-Cost Full Disk Encryption
● Optional Pre-Configured YubiKey 5 NFC 2FA
● TPM 2.0 with BIOS clear option
The Generation 4 Kubuntu Focus M2 Linux laptop can be purchased here now and will begin shipping in about a week. Pricing stats at $1,895 for a surprisingly well-configured base model. The least expensive model gets you the Intel Core i7-12700H CPU (the only processor offered), 16GB RAM, a 500GB SSD, and an NVIDIA GeForce RTX 3060. For most consumers, there will be no need to increase the specs at all.