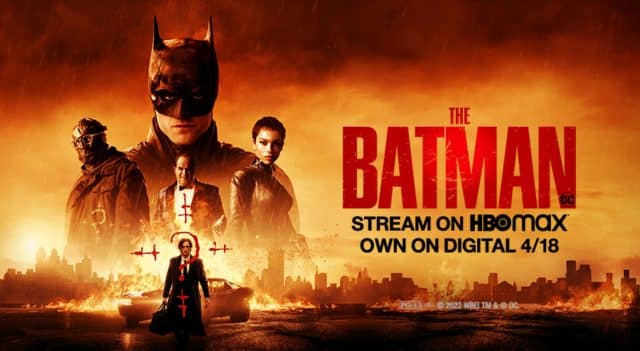 Over the past couple of years, we've grown used to movies going straight to streaming. It was necessary during the height of the pandemic because theaters were closed and there were films already produced and ready to go. With the exception of James Bond: No Time to Die, which stubbornly pushed back its release date, not once, but twice. 
Theaters are now open, and late in 2021, Spider-Man: No Way Home, broke box office records worldwide. Now, HBO Max has secured a deal to begin streaming another recent theater success, The Batman, from today. The movie raked in $751.1 million worldwide as of the most recent count. 
For now, this movie is an exclusive to HBO Max, which should come as no surprise since the media company released all of its 2021 films simultaneously to both theaters and HBO Max. Other companies did the same in 2021, making deals with various apps such as Paramount Plus and Peacock TV. Disney released many of its major movies straight to streaming on Disney+.
The Batman debuted in theaters on March 4th, so it made a bundle in its six weeks before hitting home screens. If you have HBO through a TV provider, don't fret, it will debut there as well. But you'll have to have a little patience, as it will be available there on Saturday, April 23rd.