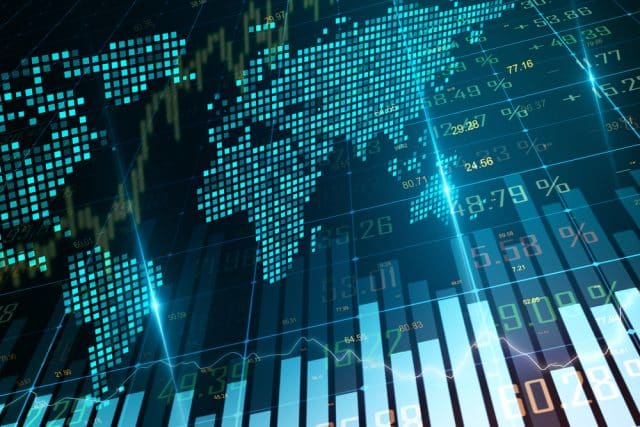 In an interesting bit of equivalence, UK-based insolvency specialist Real Business Rescue has compared the market value of the world's richest companies to countries' GDPs to show how big these businesses have become compared to the rest of the world.
As the table below shows, Apple — which became the first trillion dollar company in 2018 — would rank eighth in the world, just behind France, while Microsoft is ranked ninth and worth more than Italy.
Amazon's market value of $1.71 trillion makes it worth more than Canada, while Alphabet, worth $1.54 trillion, would rank 15th in the world. Indeed the five tech giants Apple, Microsoft, Amazon, Meta and Alphabet have the highest market capitalisation and GDP worth of more than 90 percent of the countries in the world.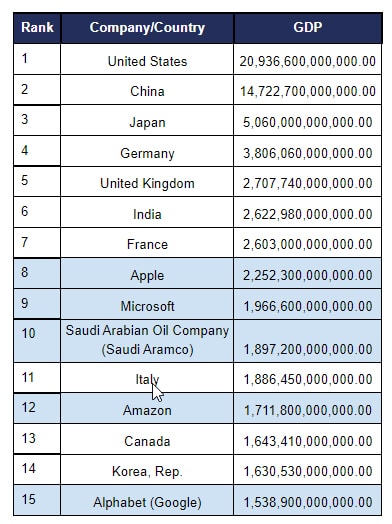 Shaun Barton, national online business operations director at Real Business Rescue says:
Over the last few decades, companies that have become household names have seen eye-watering growth on a global scale, to the point where their market capitalization overshadows the GDPs of entire nations. Although market cap and GDP represent different things, the comparison helps to visualize the wealth and power held by these businesses.
Our data shows that if Apple, Microsoft and Amazon were countries, they would rank in the top ten richest nations in the world — highlighting how as the world becomes increasingly connected, the sky is the limit when it comes to growth for global companies. Not only can businesses end up wealthier than the countries they were founded in, but they can become wealthier than more than 97 percent of countries' GDP — with more growth predicted in the future.
Other companies at the upper end of the league table include oil giant Saudi Aramco, with a market value higher than the GDP of 97 percent of countries in the world, Samsung Electronics, worth more than 87 percent of worldwide GDPs, Johnson & Johnson, at 86 percent, Walmart (84 percent), LVMH (84 percent) Bank of America (80 percent) and Nestlé (80 percent).
You can see more on the Real Business Rescue site and the graphic below shows Apple's worth in comparison to a number of countries.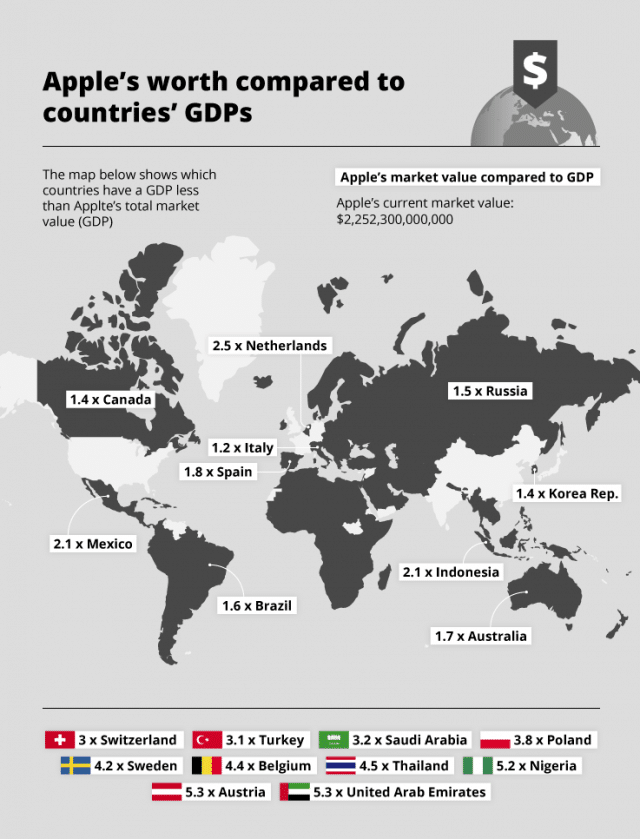 Image credit: peshkov/depositphotos.com