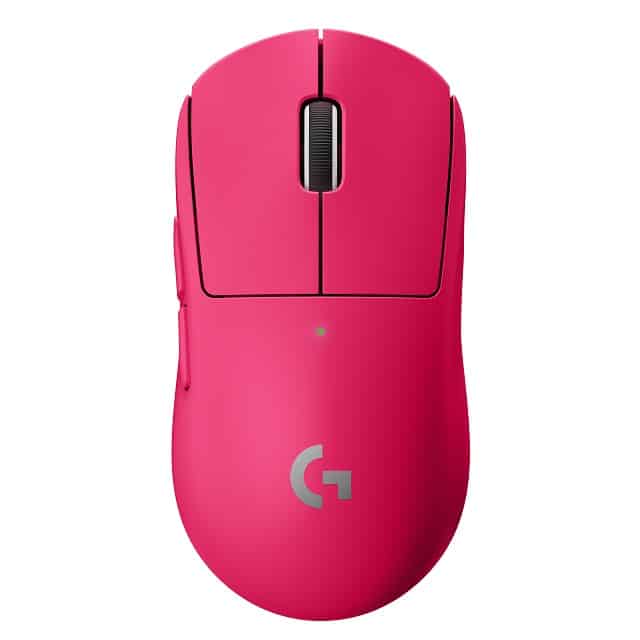 Back in November 2020, Logitech shocked the gaming community with the G PRO X SUPERLIGHT wireless mouse. What made this pointing device so special? Well, as the name suggests, it is incredibly light. You see, this gaming mouse weighs less than 63 grams — very impressive.
And now, there is a new variant of the Logitech G PRO X SUPERLIGHT wireless gaming mouse. No, the specifications are not any different. Actually, the only difference is a new color. Just in time for Valentine's Day, a pink/magenta version of the mouse is here for the gamer-girl (wife or girlfriend) in your life. Of course, men are welcome to buy the pink mouse too.
"We are excited to announce that our lightest and fastest PRO gaming mouse yet is now available in PINK. The Pink PRO X SUPERLIGHT comes complete with LIGHTSPEED wireless technology, the HERO 25K sensor, and a highly refined mechanical design, and it has become the new standard reference for the world's elite esports professionals. The HERO 25K sensor utilizes a smart power management system to continuously adjust frame rates based on the movement of the mouse to minimize power consumption," says Logitech.
The company adds, "To meet the demands of competitive gaming, the PRO X SUPERLIGHT was meticulously redesigned and engineered to reduce weight while enhancing performance. Weighing in at less than 63 grams, it is nearly 25 percent lighter than the standard PRO Wireless. In addition, the PRO X SUPERLIGHT features responsive 2.4 GHz LIGHTSPEED wireless technology for untethered play and up to 70 hours of battery life. The new mouse has large, zero-additive PTFE feet, for a low-friction experience that delivers unrivaled precision, speed and maneuverability."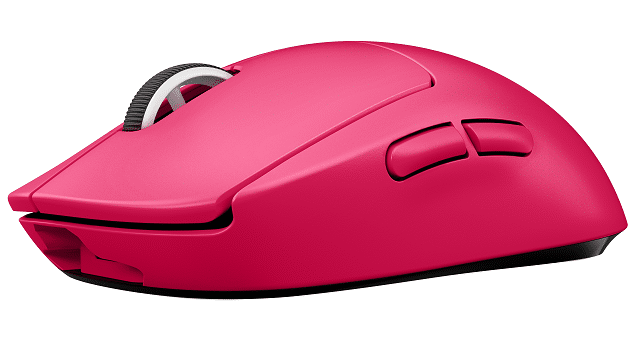 The pink variant of the Logitech G PRO X SUPERLIGHT wireless gaming mouse can be purchased from the company directly here very soon. While the existing colors of this mouse have historically sold for $159.99, Logitech says the pink version will sell for $10 less. It is not clear if the MSRP for the black and white models will come down to $149.99 as well.