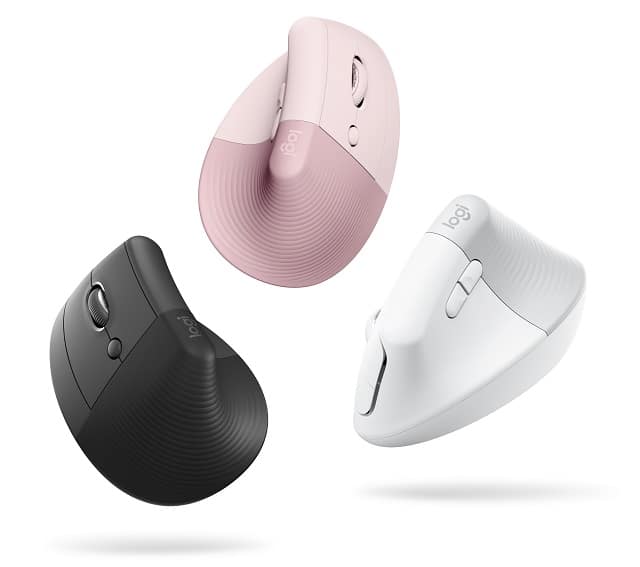 Would you rather have a computer mouse that is ergonomically correct or one that is good for the Earth? If you are like me, that is a very hard question to answer. Thankfully a new mouse from Logitech addresses both issues — it is designed for both a healthy wrist and planet!
Called "Lift Vertical Ergonomic Mouse," it is available in two models — one for right-handed users and one for lefties. Both versions of the wireless optical mouse can be had in your choice of three colors — graphite (black), rose (pink), and off-white. The mouse is partially made of post-consumer recycled plastic, the percentage of which varies by color.
Lift offers a customizable DPI ranging from 400 to 4,000. The mouse can connect using Bluetooth or the included Logi Bolt USB receiver. It is powered by a single AA battery, which can provide enough juice for 2 years of usage. And yes, Lift has thumb buttons.
ALSO READ: ADATA launches ELITE SE880 USB-C SSD
"This unique mouse packs a world of benefits and cutting-edge productivity features into a compact design to deliver outstanding comfort at the desk. Lift's soft rubber grip and cozy thumb rest keep smaller hands comfy for hours at a time. Its 57-degree vertical design gives right- and left-handed users a relaxing grip and takes pressure off the wrist while promoting a more natural forearm posture throughout the day. The silent magnetic SmartWheel offers both speed and precision for accurate line-by-line edits or quickly scrolling through long documents," explains Logitech.
ALSO READ: Satechi releases Dual Vertical Stand and 8K UHD HDMI 2.1 cable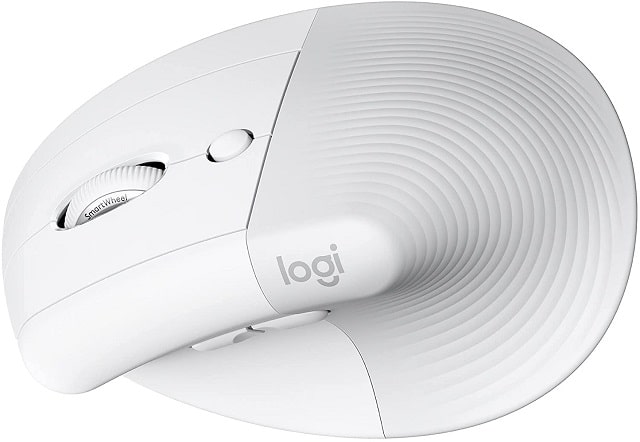 The accessory-maker adds, "Lift's sustainable design makes it a choice you can feel good about. At Logitech, products are designed to deliver great user experiences and minimize environmental footprint, which is why a portion of Lift's plastic parts are made from post-consumer recycled (PCR) plastic – 70 percent for graphite and 54 percent for rose and off-white. Logitech's PCR program reinforces the brand's commitment to designing for sustainability and ensures that plastics in end-of-life consumer electronics are given a second life."
The Logitech Lift Vertical Ergonomic Mouse can be purchased here now. The company is only asking $69.99, which seems reasonable for a premium pointing device such as this. Logitech says it will work with Windows, Mac, desktop Linux, Android, and iPadOS.
Please note: Some of the above links may be affiliate links, meaning we, or our writers, may receive payment if you purchase one of these items (or other items) after clicking on them.