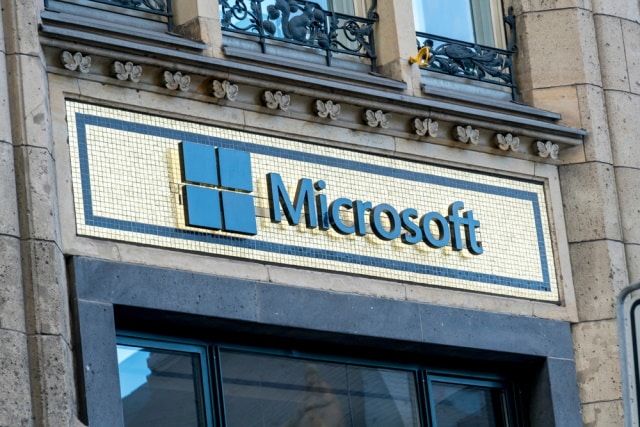 Microsoft has teamed up with Mastercard to launch a new identity protection solution which has been designed to help tackle digital fraud.
Mastercard has boosted its existing Digital Transaction Insights solution by adding next-generation authentication and real-time decisioning intelligence capabilities. The system helps merchants to verify customers' identities, and Microsoft will be providing its own insights and integrating the technology across its business.
See also:
Microsoft says of the partnership: "Building on a long history of cross-collaboration, Microsoft's Dynamics 365 Fraud Protection's proprietary risk assessment, which leverages adaptive AI to assist in real-time fraud detection by identifying risky behaviors across purchase, account and in-store activities, has been integrated with Mastercard's Digital Transaction Insights to better enable real-time intelligence sharing in an easily consumable and actionable format".
The company continues:
This will enable issuers to enhance their decision-making processes for authorizations, chargebacks and refunds. Moreover, organizations can improve transaction acceptance rates with insights that help them balance profitability and revenue opportunities against fraud loss and checkout friction.
Ajay Bhalla, president, Cyber and Intelligence at Mastercard, says:
Shopping online should be simple, quick and secure. But that isn't always the case. We're committed to developing advanced identity and fraud technology to help enhance the real-time intelligence we provide to financial institutions around the globe. This builds on our longstanding commitment of working across the industry to provide advanced technologies that enable trust, and help build a safe and thriving digital ecosystem for all.
The technological update sees Mastercard's network insights added to a merchant's own data to confirm the consumer is who they claim to be. Microsoft and Mastercard say that this helps to provide financial institutions with the additional intelligence needed to optimize their authorization decisions and approve more genuine transactions.
Image credit: Cineberg / Shutterstock