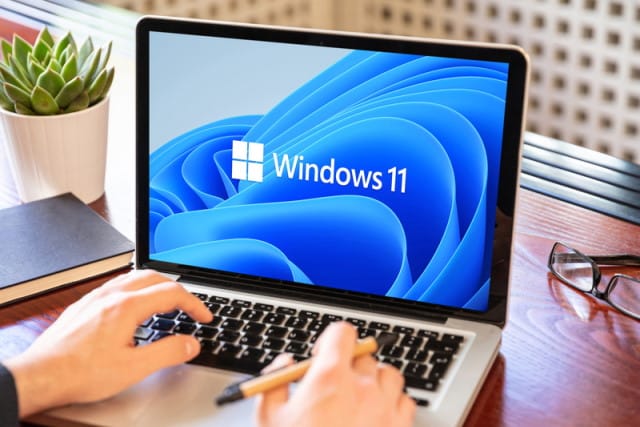 Windows Insiders in the Dev Channel usually get new builds on a Wednesday. This week they've had to wait an extra day, but it's definitely worth it with this latest flight.
Build 22543 comes with quite a few improvements, including updated visuals for some UI areas.
SEE ALSO:
In addition, this build gains some more natural voices for Narrator. "Jenny" and "Aria" will be available to choose from when you launch the feature. Just click Install Now to add them. Microsoft has also introduced some new keyboard commands:
Narrator + Alt + the Minus key — Move to the previous voice in Narrator's voice settings combo box.Narrator + Alt + the Plus key — Move to the next voice in Narrator's voice settings combo box.Narrator + Alt + the Left Bracket key — Move to the previous punctuation reading mode.Narrator + Alt + the Right Bracket key — Move to the next punctuation reading mode.
Changes and improvements in this build include:
Building on the recent changes to the flyout design for the hardware indicators, Microsoft has updated the media controls which appear on the Lock screen when playing music in a supported app. It more closely matches the design shown for the media controls in Quick Settings when signed-in to your PC. The media controls will always use dark theme to complement the rest of the Lock Screen visual style. [Microsoft is beginning to roll this change out, so it isn't available to all Insiders just yet as it plans to monitor feedback and see how it lands before pushing it out to everyone.]Microsoft has updated the experience of resizing app windows in snap layouts by overlaying the relevant app icon on top of the acrylic background. Snap some windows using the snap assist, resize the snapped window layout using the buffer and watch the other snapped windows go out-of-focus overlaid with their app icon.Using the WIN + ALT + K keyboard shortcut to mute your call will now show a confirmation flyout.The input switcher improvements announced with Build 22518, including updated design with an acrylic background, is now available to all Insiders in the Dev Channel.When doing a full build upgrade, the progress ring animation has been updated, aligning with the updated boot screen animation.Updated the design of System > Storage > Disks & Volume and Storage Spaces in Settings to align with the overall design of Settings in Windows 11. Certain options for the drive, volume, and space, like properties, are also now directly available inline on these pages as buttons without having to click that entry first.
Fixes include:
[General]
Task Manager shouldn't crash when switching to the Performance tab.The updated flyout for the hardware indicators for volume will now show the level.Fixed an issue where certain characters (like characters with umlauts) weren't allowed when naming your PC in OOBE, even though it was allowed in Settings after finishing OOBE.Addressed an issue which was leading to OneNote crashing in recent builds when trying to open pages with inserted PDFs.Mitigated an issue that was leading to unresponsive UI after enabling HDR.
[File Explorer]
Fixed an issue that could lead to explorer.exe crashing when dragging and dropping a file out of a zipped folder in File Explorer.The context menu in File Explorer now shows a CTRL + Shift + C keyboard shortcut next to Copy as Path.
[Input]
Fixed an issue which was leading to the cursor unexpectedly disappearing in certain apps.Fixed a crash in Quick Settings when opening the input switcher from there.Addressed an issue which was leading to the candidate window customization being unexpectedly missing from Personalization > Text Input for Chinese Simplified IME users sometimes.
[Taskbar]
Microsoft fixed the issue causing two arrows to appear for the hidden icon flyout and the Quick Settings icons, and the date and time were misaligned.
[Settings]
Mitigated an issue leading to Settings getting stuck in a suspended state and couldn't be launched.If you've opted to turn off the startup sound, that setting should persist upgrades going forward.Fixed the icon in the notification that shows if you have chosen to postpone finishing setting up your device.Tabbing through Quick Settings should no longer set focus to an invisible element.Fixed an issue that was sometimes causing the media controls above Quick Settings to be off-screen.
[Windowing]
The underline indicating the active desktop in Task View will now follow your chosen accent color instead of being blue.Mitigated a WER issue which was leading to DWM crashes in recent flights.
NOTE: Some fixes noted here in Insider Preview builds from the active development branch may make their way into the servicing updates for the released version of Windows 11 that became generally available on October 5th, 2021.
Known issues include:
[Taskbar]
The taskbar will sometimes flicker when switching input methods.
[Search]
After clicking the Search icon on the Taskbar, the Search panel may not open. If this occurs, restart the "Windows Explorer" process, and open the search panel again.
[Input]
On a UAC prompt, the IME candidate window doesn't show up.
[Widgets]
With the taskbar left-aligned, information such as temperature is not shown. This will be fixed in a future update.
[Narrator]
Restart Narrator if the voice is not automatically switched after downloading Microsoft Aria (Natural) from voice selection combo box.
Image credit: rawf8 / Shutterstock