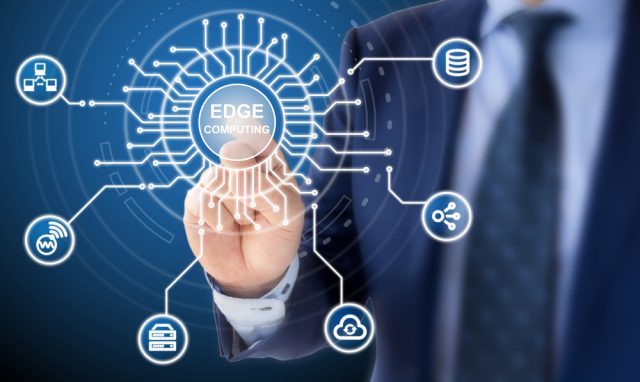 In order to provide real-time services to the user, enhance data management and support latency-critical applications, many businesses are moving computing to the edge.
But this brings with it new issues when it comes to securing systems. The latest Cybersecurity Insights Report from AT&T Cybersecurity focuses on the security considerations needed in order to implement edge computing safely.
Edge is driving a distributed architecture in terms of applications, connectivity, and networking. This requires architecture that is resilient, continuous, automated, and seamless, it therefore makes sense to adopt a hybrid approach that includes legacy cellular, 5G, wireless, and cloud.
Most common use cases set to be implemented over the next three years are industrial IoT or OT functions (40 percent), enterprise IoT functions (39.1 percent) and industry-oriented consumer IoT functions (34.4 percent).
5G (43 percent) and cloud (39 percent) are seen as the preferred technologies for edge networks, though they're still likely to rely on familiar hardware, with 50.5 percent seeing the use of general purpose computers — laptops, tablets, etc — and 46.3 percent personal devices like smartphones and wearables.
The report finds traditional security controls, such as firewalls, may still be relevant to the edge, but in a different, next-generation form. Compared with legacy security controls, edge controls need to provide broader, more centralized visibility across the entire attack surface. Threat intelligence and threat detection and response capabilities can provide the necessary macro view. Over half of respondents say they are working towards a combined cybersecurity and networking approach, and SASE adoption is on the radar of respondents across all industries.
When it comes to investment in security for edge systems, 40 to 55 percent of respondents expect to invest between 11 and 20 percent, while eight to 17 percent of respondents expect to invest 21 percent or more.
There are worries about attacks too, across all use cases 74 percent of respondents say the likelihood of compromise is a four or five (where five is very likely), with ransomware being the highest rated concern.
Writing on the company's blog, Theresa Lanowitz, head of evangelism at AT&T Business — Cybersecurity says, "We are enthusiastically moving to a world of edge computing. Whether that edge is in your city, your farm, your car, or your home — change is coming. This change calls for a new way of organizations working together — collaborate and communicate cross-functionally, remove artificial barriers to deliver exceptional edge experiences, and challenge old ideas of what security is and how it is implemented."
You can find out more on the AT&T Cybersecurity blog.
Image credit: BeeBright/depositphotos.com