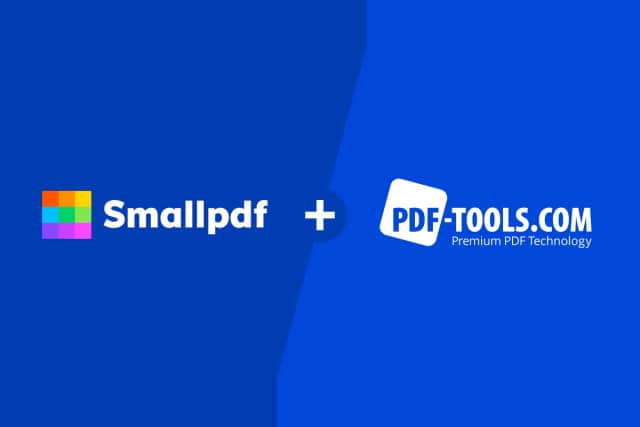 Smallpdf, the online PDF editing and management toolbox, has announced that it is acquiring document processing technology provider PDF Tools for $30 million.
Both companies are based in Switzerland and have a history of working together — PDF Tools products have been used by Smallpdf for a number of years — so the acquisition is not a complete surprise. It sees Smallpdf spreading further into the document management market, boosting its professional offerings thanks in part to the PDF and PDF/A arciving support provided by PDF Tools.
See also:
Smallpdf has been around since 2013, and has been one of the most popular websites globally for quite some time. The company points out that it consistently ranks in the top 200 websites in the world, and it boasts an impressive 50 million monthly users.
Speaking about the acquisition, Smallpdf CEO Dennis Just says:
We're very proud and excited to announce this milestone in Smallpdf's journey. PDF Tools has been a superb partner of ours over the years. Their market-leading document rendering, manipulation, and conversion solutions have been the backbone of Smallpdf's most used products. Joining forces will help us accelerate our product roadmap to make our easy-to-use document management software.
As a result of the acquisition and expansion, there are new vacancies to fill rather than the job losses that so often follow buy-outs.
The founder and CEO of PDF Tools, Hans Bärfuss, says:
This is the next big step for PDF Tools and we are confident that it will bring more value to our clients and employees. I will be transitioning to an advisory role and I'm happy to see that PDF Tools will be safe in the hands of another Swiss success story with similar values to ours. As both companies believe in quality products delivered through Swiss excellence, we expect a smooth transition and compatibility in terms of work ethic and culture fit with Smallpdf.