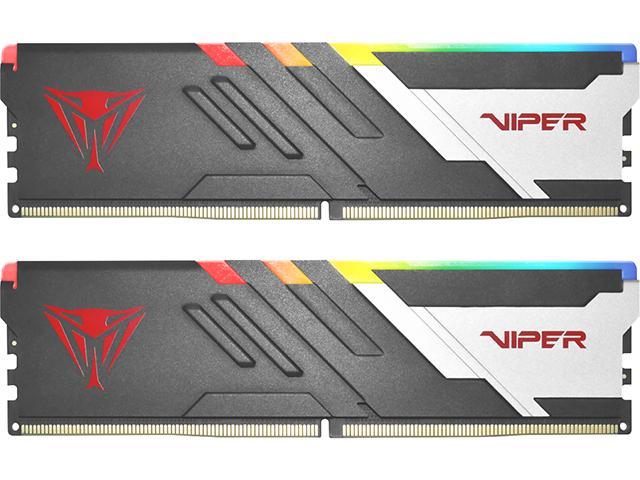 When you are a computer-builder, there are peaks and valleys when it comes to excitement about PC components. What do I mean by this? Well, sometimes you are building machines with cutting edge parts as an early adopter, while other times you are using ho-hum components that have been around a while. For instance, we have been using DDR4 memory for about seven years now. It is time to move on.
Thankfully, the age of DDR5 is finally here. After dealing with DDR4 for so many years now, we will soon see many PCs with DDR5 memory inside. One of the companies leading this industry shift is PATRIOT, and today, that company begins selling the 6200MHz variants of its VIPER VENOM DDR5 32GB (16GB x2) RAM kits. 
"The VIPER VENOM DDR5 memory kits include the RGB and Non-RGB versions. The new design of the VENOM heatshield combines the unique RGB light bar and custom aluminum heat spreader featuring matte black/silver patterned graphics. The high-quality modules feature a built-in thermal sensor for performance monitoring, while the excellent heat dissipation helps prevent the hazard of overheating. The physical height of the module can avoid interference with most CPU coolers on the market. In addition, the RGB light bar is an entirely new design with updated synchronization software and illumination patterns," says PATRIOT.
The company adds, "The unique architecture of DDR5 memory features localized voltage adjustments based on a locked/unlocked PMIC (Power Management Integrated Circuit) and SPD HUB (Serial Presence Detection). The VIPER VENOM DDR5 memory kit supports the latest Intel XMP 3.0 profile overclocking and delivers precision and stability to easily customize the performance to match specific overclocking tasks. Each module is built using a ten-layer PCB and strictly sorted ICs to offer excellent signal integrity and unmatched reliability to the system performance."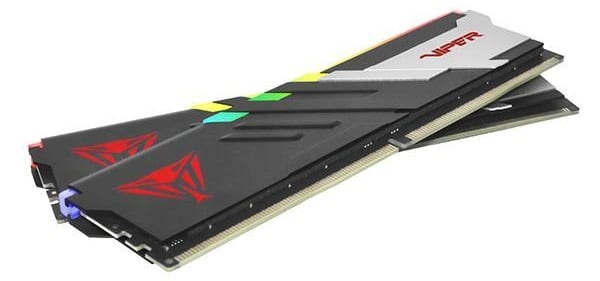 The PATRIOT VIPER VENOM DDR5 performance memory can be purchased immediately in 32GB kits, with pricing starting at $349.99. The RGB model can be had here, while the non-RGB variant is sold here.
Please note: Some of the above links may be affiliate links, meaning we, or our writers, may receive payment if you purchase one of these items (or other items) after clicking on them.