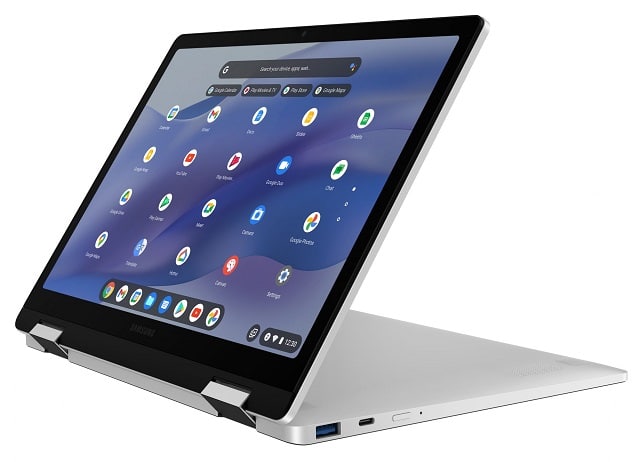 If you need to buy a new Chrome OS laptop, I have some exciting news. Starting today, you can trade your money for the all-new Samsung Galaxy Chromebook 2 360. This convertible notebook can transform into a makeshift tablet, and with Android app support, that will be very much appreciated.
While the Galaxy Chromebook 2 360 is powered by a rather anemic Intel Celeron N4500 processor, you can opt for a respectable 8GB of RAM rather than the 4GB of memory that comes with the base model. Sadly, regardless of which storage capacity you choose — 64GB or 128GB — you only get a sluggish eMMC drive. Thankfully, you do get USB-A, USB-C, 3.5mm audio, and a micro SD card reader. You can configure with option LTE wireless connectivity too.
"Sleek, stylish, and weighing less than the average textbook, we designed Samsung Galaxy Chromebook 2 360 with students in mind: it'll go wherever they're headed, fitting comfortably in their backpack. But ultra-portable doesn't mean small. Galaxy Chromebook 2 360 comes with a bright, high-resolution 12.4-inch WQXGA touch screen with a thin bezel, delivering immersive viewing experiences whether students are in the classroom, on the school bus, or trying a new game. And the 360-degree hinge gives them even more versatility to use their Chromebook as a laptop, a tablet, or something in between," says Samsung.
ALSO READ: Satechi releases Dual Vertical Stand and 8K UHD HDMI 2.1 cable
The electronics-maker adds, "This take-anywhere design is matched by fast connectivity and ample storage. Samsung Galaxy Chromebook 2 360 is Wi-Fi 6 compatible, giving students the fast, reliable connection they need for school and work. Plus, with an integrated 720p front-facing camera, they'll always be prepared for virtual classes, clubs, and study groups. Galaxy Chromebook 2 360 is available with 64GB and 128GB storage options, so they'll have the space they need no matter their project."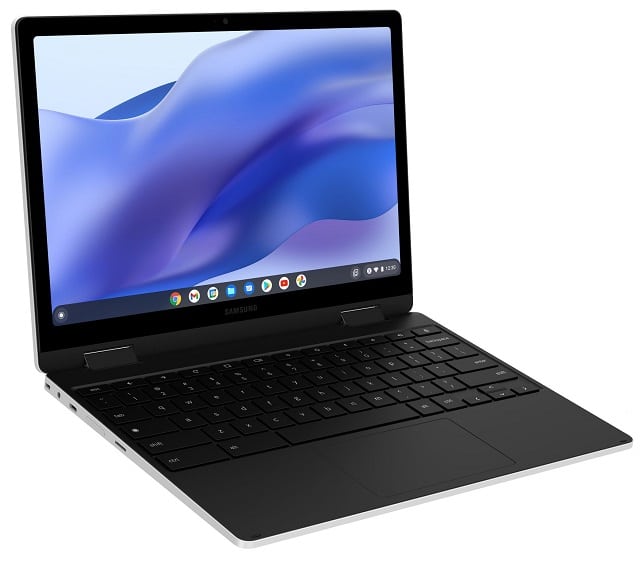 The Samsung Galaxy Chromebook 2 360 does not have impressive specifications, but it does have something to make it worth considering — a low price. You see, the base model can be had for just $429.99, making it quite affordable. Since the target market is education, the reasonable starting price is very important. It should be available here very soon.
Please note: Some of the above links may be affiliate links, meaning we, or our writers, may receive payment if you purchase one of these items (or other items) after clicking on them.