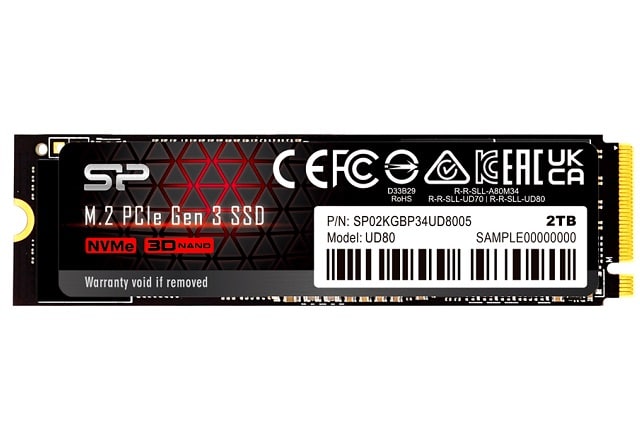 When it comes to storage drives, faster is always better, right? Well, yes, but remember, better performance usually comes at a higher price. And so, if you don't need bleeding edge speeds, why should you pay for it?
Despite the prevalence of PCIe 4.0 solid state drives, and the emergence of PCIe 5.0 SSDs, the truth is, most consumers would probably not notice the speed benefits they offer over, say, a PCIe 3.0 SSD. Hell, many would likely see no difference between PCIe and SATA. For those consumers that don't need a PCIe 4.0 or 5.0 SSD, today, Silicon Power unveils a new PCIe 3.0 (Gen3x4) drive. Called "UD80," it actually has very respectable read and write speeds.
"The UD80 strikes a perfect harmony between cost and performance to breathe new life into your system without burning a hole in your pocket. Designed for creators that need more than just a jolt of inspiration, the UD80 provides exceptional value and a performance boost with a PCIe Gen3x4 interface — a boost that leaves SATA III SSDs behind in the dust," says Silicon Power.
ALSO READ: Satechi launches 30W USB-C PD GaN wall charger and braided USB4 cables
The company adds, "The UD80 utilizes the speed capabilities of PCIe 3.0 with the efficiency of NVMe and Host Memory Buffer (HMB) technology. Let your creative juices flow with rapid read and write speeds up to 3,400MB/s and 3,000MB/s, respectively. At the same time, experience seamless productivity via the higher performance and lower latency that's achieved by NVMe 1.4 and HMB technology."
ALSO READ: Lexar launches GOLD Series Professional 1800x UHS-II U3 SDXC storage card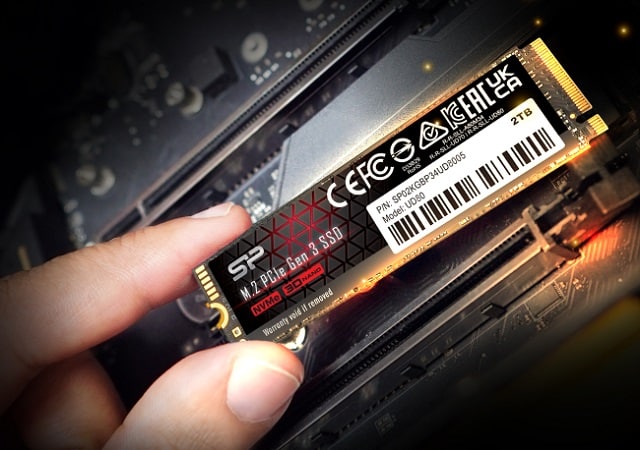 Silicon Power shares specifications below.
Capacity: 250GB, 500GB, 1TB, 2TBDimensions: 22.0mm x 80.0mm x 3.5mmWeight: 8gInterface: PCIe Gen 3x4Performance Read(max.): up to 3,400MB/sPerformance Write(max.): up to 3,000MB/sSystem Requirement: Computer with M.2 slots supporting PCIe interfaceOperating Temperature: 0°C – 70°CMTBF (est): 1,500,000 hoursShock Resistance Test: 1500g/0.5msCertification: CE, FCC, UKCA, BSMI, Green dot, WEEE, RoHS, KCWarranty: 5-year limited
Unfortunately, Silicon Power is mum on both cost and availability for the UD80. With that said, I do expect it to be quite affordable. The SSD should hopefully be available here very soon. What we do know for sure, however, is there will be four capacities from which to choose — 250GB, 500GB, 1TB, and 2TB.
Please note: Some of the above links may be affiliate links, meaning we, or our writers, may receive payment if you purchase one of these items (or other items) after clicking on them.