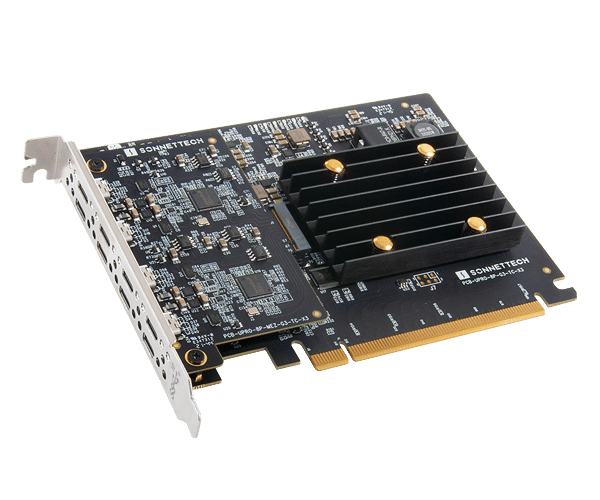 Believe it or not, some modern desktop computers don't have any USB-C ports, and for those that do, many only have one or two of the ports. Thankfully, if you have a free PCIe slot in your machine, you can easily add more.
A new card from Sonnet takes adding USB-C ports to another level. Called "Allegra Pro," it offers an impressive eight external Type-C ports all running at USB 3.2 Gen 2 speed (10Gbps).
Carrying model number "ECHO-USB3C-8PM-E," the Allegro Pro uses a full PCIe 3.0 x16 slot running at x16 speed. In other words, it won't fit in a smaller slot, and it won't run at full speed if the x16 slot runs at x8, x4, or x1. You will potentially need to use the x16 GPU slot on your motherboard if you don't have additional x16 slots. No free x16 slots? Sorry, this card is simply too hardcore for your machine.
ALSO READ: Dynabook Portégé X40-K 14-inch Windows 11 laptop is a beautiful, blue, beast
"The new Allegro card features eight external USB 3.2 Gen 2 (10Gbps) Type-C ports and fits neatly inside a single-width card space. The Sonnet card is compatible with Mac, Windows, and Linux computers with an available x16 PCIe slot, and Mac and Windows computers with Thunderbolt ports when installed in a Thunderbolt to PCIe card expansion system with an available x16 PCIe slot," says Sonnet.
The company adds, "Sonnet's Allegro Pro USB-C 8-Port PCIe Card enables users to connect and power up to eight high-performance USB peripherals to their computer at the same time and provides a full 10Gbps connection through each port. The Allegro card supports USB bus-powered SSD, SSD RAID, and hard drive devices with up to 7.5 watts of power to every port, without the user having to connect auxiliary power to the card or AC power adapters to the devices for operation."

Sonnet shares specifications of the ECHO-USB3C-8PM-E below.
Form Factor: Full-height PCIe computer cardBus Interface: PCI Express 3.0 x8 electrical, x16 mechanicalPeripherals Supported: Industry standard USB 3.2 Gen 1, Gen 2 and 2×2; USB 3.1 Gen 1 and 2; USB 3.0, 2.0 and 1.1Bus-Powered Peripherals Supported: HD, SSD, SSD RAID, etc., 1.5A per port advertised using USB Type-C Charging, 7.5W per port for operation or chargingChipsets: 4x ASMedia 3142USB Standard: Complies with OHCI (Open Host Controller Interface), EHCI (Enhanced Host Controller Interface), and xHCI (eXtensible Host Controller Interface) standardsUASP: USB attached SCSI protocol supported under macOS 10.12+, Windows 11 and 10Hot Plug: Supports hot-pluggable and hot swappable device connectionOperating Temperature: 0ºC to 35ºC (32ºF to 95ºF)Compliance: RoHS 3 (Directive 2015/863)IEC62368-1 and IEC62368-2 SafetyMac Compatibility: Mac Pro 5,1 and 7,1 (2019) with available x16 PCIe slot, macOS 10.12.6+, macOS Monterey compatibleLinux Compatibility: Computer with available x16 PCIe slot, Linux Kernel 5.4.0+, Ubuntu 20.04.1+Windows Compatibility: Computer with available x16 PCIe slot, Windows 11, 10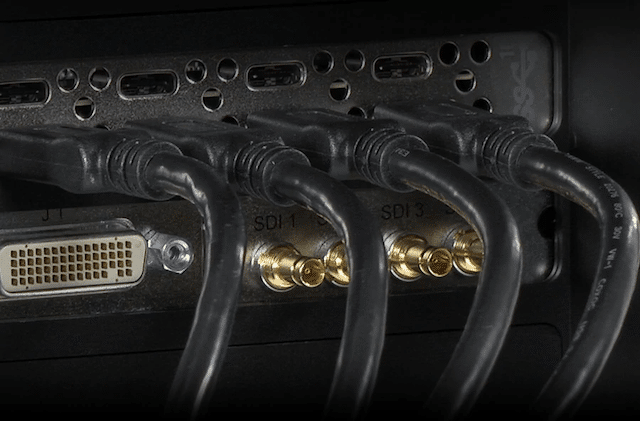 The Allegro Pro USB-C 8-Port PCIe card looks damn-near perfect — you get eight super-fast USB-C ports, and the card is powered by the PCIe bus. In other words, no extra power adapters are needed. Is there a catch? Well, sort of. This hardcore add-on card will run you $399.99. Yes, this is a pricey card. If you aren't scared by the price, you can buy it here now.