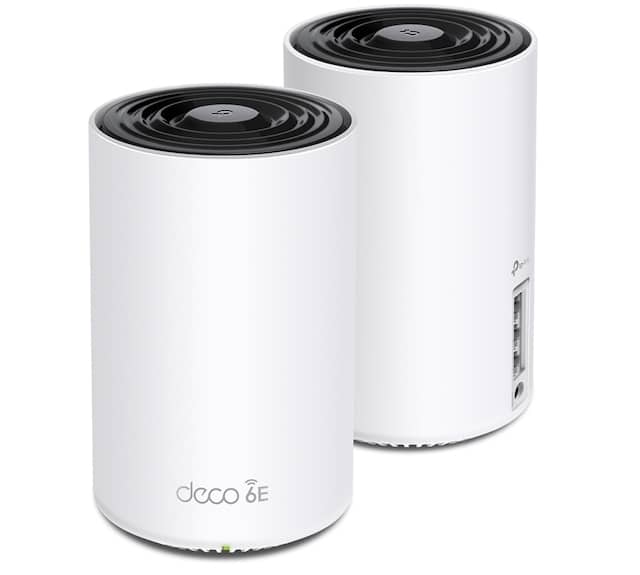 Wi-Fi 6E is the latest and greatest wireless networking standard. It is special because it uses the less-crowded 6GHz band for a reduction in interference. If you already utilizing regular Wi-Fi 6, the upgrade to Wi-Fi 6E probably isn't worth it. If you are still on 802.11ac or earlier, however, Wi-Fi 6E is absolutely worth your attention.
Today, TP-Link launches a new product that combines Wi-Fi 6E with mesh networking. Called Deco XE75 (AXE5400), it comes with two access points that each utilize tri-band connectivity. Best of all, despite being fairly bleeding-edge, it is surprisingly affordable.
"With Deco XE75, TP-Link introduces a major upgrade to WiFi home mesh solutions, bringing the ultra-fast, low latency 6GHz band performance to life. Supporting 1024-QAM and HE160, the Tri-Band Wi-Fi boosts its overall speed up to an incredible 5400 Mbps, allowing users to connect to over 200 devices. The 2-pack covers up to 5,500 sq. ft., offering seamless smart WiFi to every corner of the users' home," says TP-Link.
The company adds, "Powered by HomeShield, Deco XE75 provides comprehensive network protection, robust parental controls and real-time IoT security all in one place. Whether performing real-time IoT protection, detecting cyber threats to retain privacy and keep connected devices well protected, blocking inappropriate content to maintain healthy online habits, or prioritizing bandwidth needs to get a faster networking experience, HomeShield provides users with the tools needed to fully manage their network."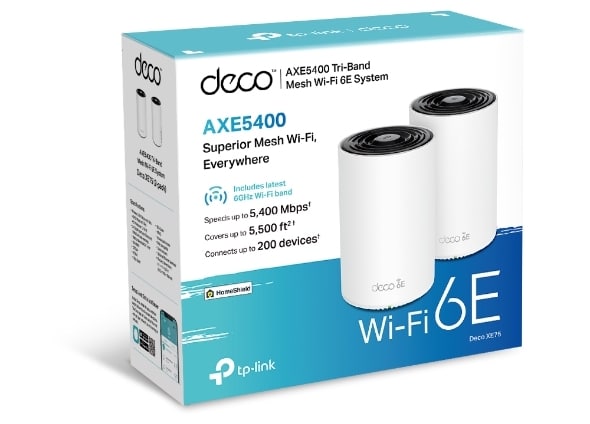 TP-Link shares some specifications below.
Processor1.7 GHz Quad-Core CPUEthernet Ports3× Gigabit Ports *Per Deco Unit  Supports WAN/LAN auto-sensingButtonsReset ButtonWiFi EncryptionWPA-Personal WPA2-Personal WPA3-PersonalNetwork SecuritySPI Firewall Access Control HomeShield Security Real-Time IoT Protection Malicious Site Blocker Intrusion Prevention System DDoS Attack Prevention Home Network ScannerGuest Network1× 6 GHz Guest Network 1× 5 GHz Guest Network 1× 2.4 GHz Guest NetworkStandardsWi-Fi 6E IEEE 802.11ax 6 GHz IEEE 802.11ax/ac/n/a 5 GHz IEEE 802.11ax/n/b/g 2.4 GHzWiFi SpeedsAXE5400 6 GHz: 2402 Mbps (802.11ax, HE160) 5 GHz: 2402 Mbps (802.11ax, HE160) 2.4 GHz: 574 Mbps (802.11ax)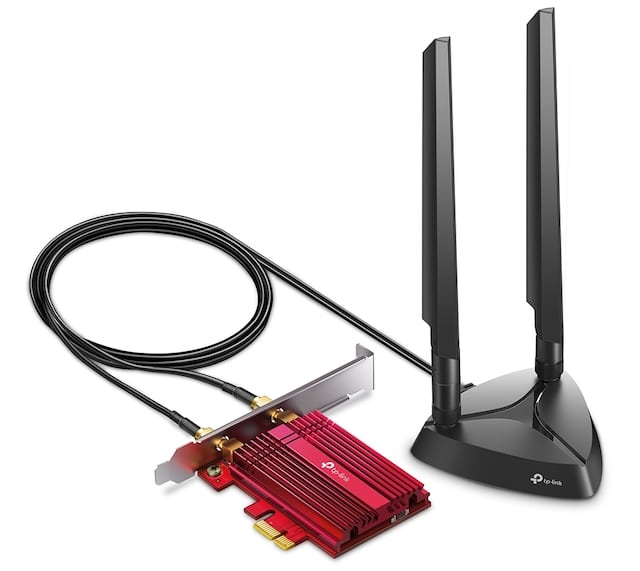 The TP-Link Deco XE75 Wi-Fi 6E tri-band mesh system is shockingly affordable at just $299.99. You can buy it here immediately. Of course, to fully take advantage of a Wi-Fi 6E system, you will need Wi-Fi 6E devices too. Thankfully, TP-Link has also launched a beautiful new PCIe desktop card (seen above), called Archer TXE75E, that you can buy here for only $79.99.
Please note: Some of the above links may be affiliate links, meaning we, or our writers, may receive payment if you purchase one of these items (or other items) after clicking on them.