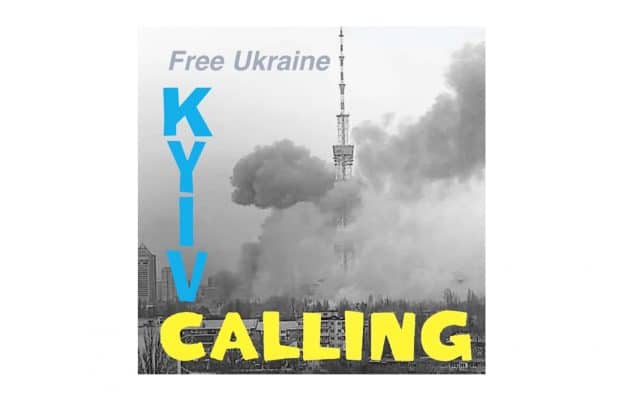 For the past month, I have been updating a story on the Russia-Ukraine war from a tech perspective, covering the many online entities being blocked by Russia and the ways groups like Anonymous have been feverishly working to cause Putin, his government, and the Russian military as many headaches as it can. I've even looked at the ways that have sprung up to track things like weapons and Oligarch private jets. Those updates are officially over now, as the number passed twenty, and the page became too much to reasonably expect a person to scroll. 
The end of the daily updates does not, unfortunately, mean an end to war and the deaths and displacements it is causing. So, we'll continue to bring you the important news as it happens. 
In fact, let's begin that with a hopeful note. Ukrainian punk rock band Beton is doing its part, not only helping out the military but also aiding the refugees. It has also released an "official The Clash cover" of the 1979 punk anthem, "London Calling" with an alternate title, "Kyiv Calling."
The lyrics have been reworked, updating the meaning from the original which was based on World War II. 
The video was released on YouTube on the Free Ukraine Channel. The release notes contain a link to donate to Free Ukraine. 
Beton says on its official Instagram page that it plans to help, "raise funds to support our country around the world with the help of punk rock."
You can watch the video below.