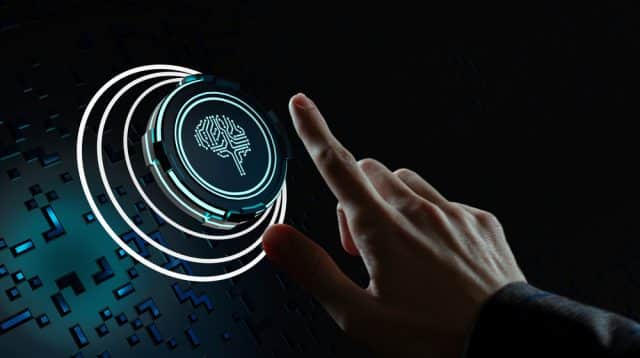 If the pandemic was a stone, then the wave of digital transformation in its wake is a reverberating echo. 2020 and 2021 saw traditionally slow adopters of new technologies, from the largest financial institutions to local libraries, exploring new ways of providing digital-first experiences in a socially-distanced world. Artificial intelligence was of course decades in the making, but COVID pushed its proliferation to a point that has fully blossomed in the past two years.
Whether you're a newcomer to the world of AI or its long-term champion, uncertainties both familiar and new continue to impact this ever-shifting landscape. There are, however, a few assurances to count on as AI's trajectory progresses throughout the year.
Expect the Unexpected
Artificial intelligence is already being leveraged to resolve the major crises of today. It has helped fill shelves at the grocery stores, modeled risk factors throughout the pandemic,  aided financial institutions in communicating with countless customers, and so much more. However, what about the crises we don't yet know about? When it comes to AI it's best to expect the unexpected. Specifically for enterprise implementation, don't be afraid to experiment. As you deploy AI in various business areas make sure you're tracking what works and what doesn't. You may end up finding certain applications that can develop into a hyper-efficient process for your business. Take AI-assisted replies for conversational AI programs as an example. This next step in the convergence of human and virtual agents uses natural language understanding to analyze incoming support inquiries and suggest pre-prepared responses to human agents for increased accuracy and reduced handling times.
Increased Delivery of Personalized Experiences
An increasingly-online customer base necessitates enhanced digital-first experiences for pretty much any enterprise. Virtual agents and other artificial intelligence programs adopted at the onset of the pandemic are now more mature, more capable, and more approachable. As customer bases acclimate to AI's presence in customer service, it will more commonly be used to respond to the customers' more emotional needs. To provide an example, in the early days of the pandemic financial outlooks were grim, with many forbearing rent or mortgage payments. With conversational AI, banks could automate what could be quite an awkward customer experience, and allow for self-service instead. This kind of use case will only increase as AI becomes more and more adept at completing interactions.
More Effective Use of Data
After significant investment in artificial intelligence in 2021, this year could see further breakdowns of the data silos that service companies accrue. Not only can AI interact with customers and employees to source data, but also it can analyze that same data and deliver recommendations to certain business functions. With time spent settling into their use of AI, organizations will better leverage the data that AI programs gather. With chatbot rollouts specifically, you can make sure customers are interacting with an intelligent, conversational system to solve their problems, while on the back-end that same chatbot is compiling data and learning from every interaction to further improve customer service
Supplementation of Talent Shortages
Numerous areas of business are facing strained talent pools. Expect AI to find new ways of providing relief to those sectors by leveraging advanced analytics. That's not to say that AI will replace workers, but it will continue to make people better at their jobs. AI can also be a job creator. When deploying a customer-facing AI program it's often a good idea to teach employees within your organization how to properly train and adjust the AI. Many chatbot providers are happy to provide crash courses on how to improve the AI once it's rolled out by taking a look at company-specific intents and expanding them to make a more robust AI system.
Overall, this convergence of digital energy has proven itself to be much more than just a short-term trend. While the state of the pandemic may be changing, AI's undeniable importance in enterprises and beyond is not. The last two years have shown that artificial intelligence is a pliable clay ready to be remolded and refined time and time again.
Photo Credit: Photon photo/Shutterstock
Bill Schwaab is VP North America, Boost.ai