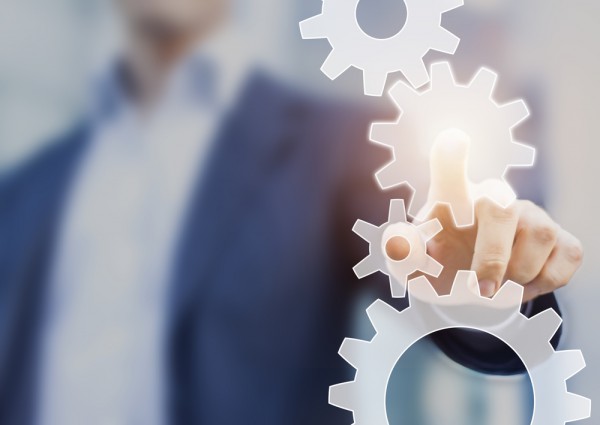 Modern network infrastructure and security teams are tasked with managing extremely diverse ecosystems full of products that each require a specialized skill set to operate, optimize, and secure. While network operations teams look to automate repetitive but fundamental tasks across their teams, less than 35 percent of enterprise network activities are automated today.  Based on this surprisingly low number, math tells me that there is tremendous upside.
Amidst the ongoing talent shortage and great resignation in IT and security industries, network automation continues to be a seriously overlooked solution that can help mitigate the impact of turnover and skills gaps by enabling staff to execute consistently and effectively, regardless of seniority or experience. Network automation tools are becoming essential to easing burnout among network and systems engineers who are dealing with a complex network environment.
Today's Network Management Challenges
The COVID-19 pandemic brought an increase in company distribution, with employees now working in both remote and in-office settings as well as multiple regions around the world. Distributed work environments across cloud and hybrid environments mixed with an extensive variety of vendors represented in companies' IT infrastructures have made network management much more complex. This has led to greater risk of misconfigurations or other incidents that can cause an outage for an organization.
These challenges are only exacerbated as companies struggle to fill out their team or retain top talent. As organizations look to hire for open roles, network operations teams must handle endless manual tasks with less manpower, making it difficult to keep up with network best practices. This easily leads to configuration errors, patch management and upgrades that fall behind, and inconsistent network backups. Finding the right candidate can take months, leaving networks increasingly more vulnerable, prone to inadvertent human error, and making it more difficult to restore a network when an outage does occur. And when network team members leave for more competitive jobs, they take all their institutional knowledge with them, leading to a lack of centralized best practices for network management.
How Network Automation Can Help
The demand for network management teams to consistently deliver services and maintain a secure posture is only increasing. Automation lessens the impact of turnover and ongoing skills shortages by enabling network teams to execute key tasks consistently and effectively no matter their level of experience.
When it comes to hiring, network automation frees companies from needing to find candidates who have knowledge of specific scripting languages like Python, allowing them to hire more generalists or junior candidates because they don't need to do scripting to be fast and efficient. Automation also allows for faster onboarding times for new team members, helping them dive into more critical tasks early on without having to worry about learning tasks that can be easily automated.
Automation takes a lot of the weight off of network teams' shoulders, automating numerous tasks and processes that are traditionally done manually. This allows IT teams to focus on more complex, growth-focused initiatives, instead of administrative work like updating configurations with manual and laborious scripts. This in turn helps with retention since skilled IT professionals don't want to spend their time on repetitive but critical tasks — they'd rather use their talents to focus on solving more complex and strategic network initiatives.
As the ongoing talent shortage continues, it's critical for organizations to adopt tools that lighten the load of IT teams working with today's complex IT infrastructure. Without automation, companies will continue to face the challenges that come with smaller network teams that don't have the tools necessary to succeed.
Photo Credit: NicoElNino/Shutterstock
Andrew Kahl is CEO of BackBox.