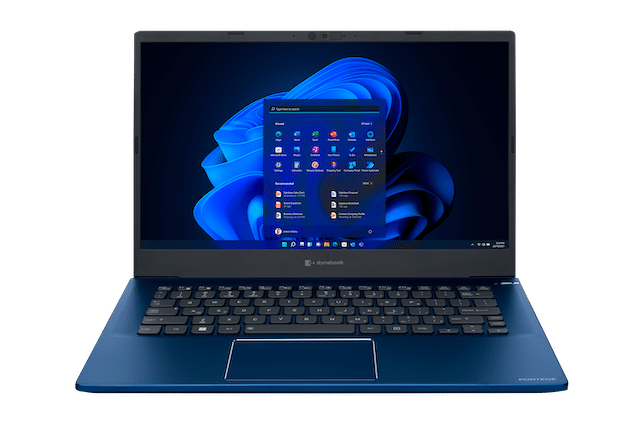 Dynabook unveiled the Portégé X40-K earlier today, and the laptop is quite impressive. Powered by 12th Gen Intel Core processors (28-watt i5 or i7), the notebook can be configured with either Windows 10 or the superior Windows 11. The 53 Wh battery should provide all-day usage, and the 14-inch display will be offered as either a touch or non-touch screen.
If you like the color blue as I do, you will absolutely adore the Portégé X40-K chassis, which is made of a beautiful blue aluminum. The svelte laptop is loaded with useful ports too, such as USB-C (Thunderbolt 4), USB-A, Ethernet, and HDMI. It even can be had with an optional Smart Card reader — an essential slot for many, including those in the military. And yes, you get both a fingerprint reader and IR Webcam for Windows Hello unlocking.


"Featuring a new, compact, dark blue aluminum chassis with diamond cut perimeter edges, the Portégé X40-K is the perfect mix of style, form, and function. Created with the hybrid workplace in mind, the laptop excels in portability, measuring just 17.9mm thin and weighing under 3.2 pounds. Though thin and light, it was engineered and tested to MIL-STD-810H standards for strength and durability to ensure robust endurance to the rigors of daily use in or out of the office. Opening the lid exposes a vibrant, thin-bezel 14-inch IPS or multi-touch display, premium backlit keyboard, and large multi-touch ClickPad embedded into a comfortable aluminum palm rest," says Dynabook.
ALSO READ: Windows 11 users can now install AlmaLinux from the Microsoft Store
The company adds, "Configurable with Core i5 or i7 CPUs, up to 64GB of memory and reinforced with ultra-fast SSD storage, Wi-Fi 6E and Thunderbolt 4, the Portégé X40-K delivers exceptional performance for multi-tasking. Intel Iris Xe graphics adds crisp and smooth video performance, support for up to four external 4K displays, and enhanced security. A variety of ports, including full-size HDMI, Gigabit LAN, 3.5mm audio and USB-A, as well as a microSD card slot provide convenient, adapter-free expansion."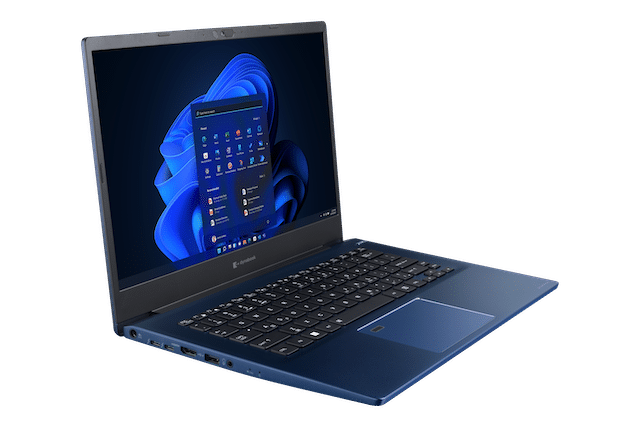 Want your own Dynabook Portégé X40-K? This beast of a laptop will soon be available from the company directly here starting at $1,349.99. Keep in mind, that price is for the base model, which cones with an Intel Core i5 processor. If you want to have the top specs, such as a Core i7 chip, 64GB RAM, and a 1TB SSD, you can expect to pay much more for the notebook.