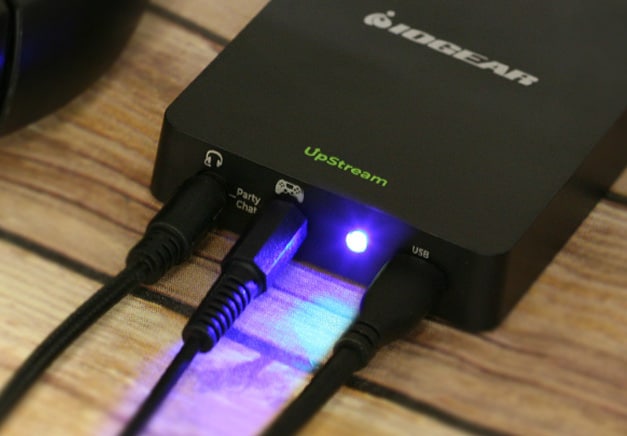 Anyone can become a YouTuber or Twitch streamer, but not everyone can become rich and famous from doing it. Many young folks have big dreams about becoming the next big video-game-streaming star, but sadly, that is not at all likely. And so, if you are passionate about streaming yourself playing video games, it would be wise to simply do it for fun — forget about money. Look, if you get fame and fortune from the hobby, just consider it an added bonus.
While streaming yourself playing PC games is incredibly easy, what if you would rather do it with a console (such PlayStation 5, Xbox Series X, or Nintendo Switch) while also sharing your PC webcam? Ah, that is a bit more tough. For this, you will need an HDMI capture card. While PCIe variants do exist for desktops, there is a much simpler route — USB. Yes, an external capture card is easier to install and works with both desktops and laptops.
Today, IOGEAR launches its latest external Upstream capture product, and it can handle 4K content. Called "GUV302G," the OBS-compatible USB-C card even has a handy HDCP toggle switch, so when you encounter protected content, you can still view it even if you can't stream it. In other words, you should never have to disconnect any cables or remove the Upstream — just toggle the switch. Best of all, it has 3.5mm audio connectors for party chat recording.
"Keeping in mind that gamers often use their consoles for more than gaming, the UpStream Game Capture Adapter with Team Chat features an HDCP toggle switch. HDMI capture adapters are incapable of handling HDCP-protected content, but instead of having to disconnect the capture adapter from their game console to enjoy this kind of content, users can simply flip a switch to allow protected content, like TV shows and movies streamed from popular content platforms, to pass through to their TV. HDCP- protected content cannot be captured by the adapter," explains IOGEAR.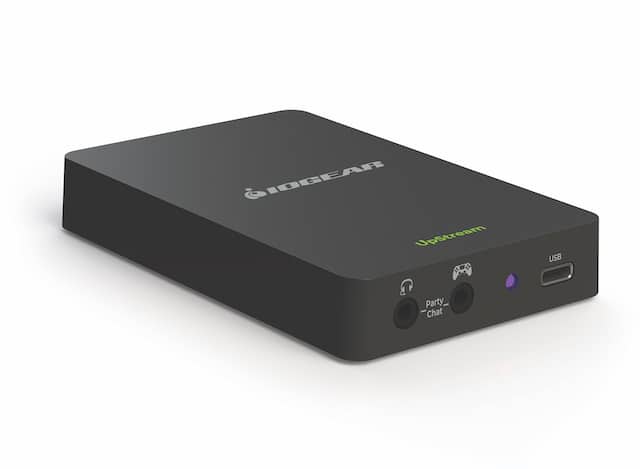 Michael Volpe, the company's director of marketing adds, "Our UpStream product line was designed to make live streaming to friends and fans across the globe simple. With our new Upstream 4K Game Capture Card with Party Chat, we're taking our streaming game further by unlocking endless possibilities for console gamers to capture and record gameplay in 4K, as well as the associated party chat audio from any game title, and stream it."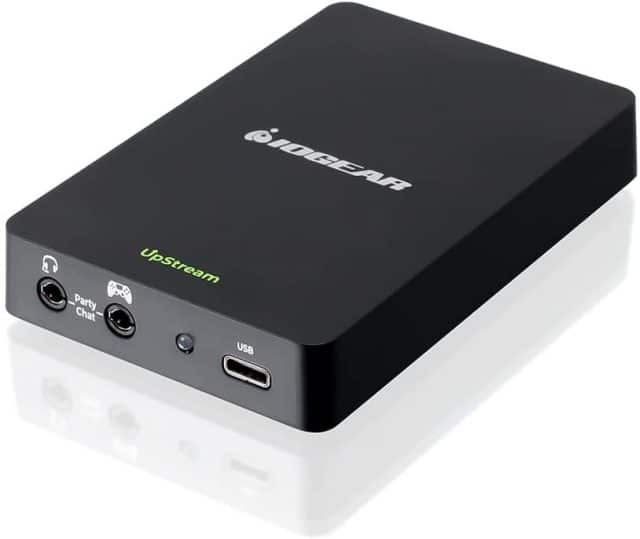 IOGEAR shares features and benefits of the GUV302G below.
Supports 4K @ 30Hz, 1440p @ 60Hz and 1080p @ 120Hz captureSupports 4K @60Hz HDR input and passthroughSupports up to 1440p @ 144Hz and 1080p @240Hz passthroughSupports team chat recording for game consoles like Xbox or PS5 without the need for extra wires or adaptersCompatible with OBS software like StreamLabs and XsplitAll cables for party chat are included with capture cardHDCP-protected content passthrough switchUVC based driver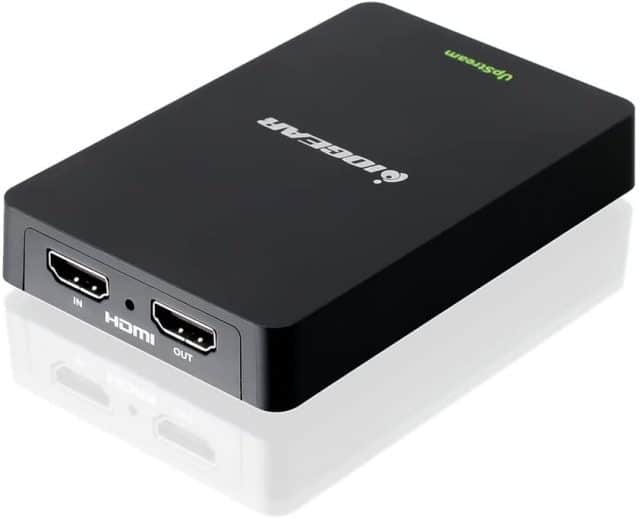 The GUV302G Upstream 4K USB-C HDMI capture card is surprisingly affordable given the nice specifications. Not to mention, the device is sleek and compact making it a good choice for portability. So, just how much does this external capture device actually cost? IOGEAR is only asking $129.99 — quite reasonable. You can buy it immediately here.
Please note: Some of the above links may be affiliate links, meaning we, or our writers, may receive payment if you purchase one of these items (or other items) after clicking on them.